The Principal Holidays and Seasons of the Christian Year
The Christian Year
Just as people arrange the physical space in which they live, they also arrange time. For Christians, this process has been worked out in a fascinating and elaborate system referred to as "the liturgical year."
Complete Christian Holiday Calendar
Holiday Spending: How Much Is Enough?
Americans spend hundreds of billions of dollars each year celebrating holidays including Christmas, Valentine's Day, Easter, Mother's Day, Father's Day, and Halloween. Let's put this spending into perspective.
No Greater Love: A Meditation For Mother's Day
The Date and Meaning of Mother's Day
Mother's Day Prayers
Some prayers, poetry, readings and thoughts for the day
Some Thoughts for Father's Day
While not a religious holiday, strictly speaking, Father's Day might provoke some fresh thinking about a tradition in which God is conceived of as the "father of us all."
Father's Day Prayers
Some prayers, poetry, readings and thoughts for the day
The Date and Meaning of Father's Day
The Fourth of July: A Strange Freedom
What is it that Americans are fighting for in Iraq, celebrating on the 4th of July, and holding up at the "light of the world?" And what is the relationship between freedom and faith?
Independence Day Prayers .... Plus thoughts, poetry, and famous quotations about freedom and independence.
Halloween: Holiday in Need of Renovation
Given its pagan roots, some think it evil. We disagree and examine its deeper, Christian meaning, religious roots, and contemporary significance, including practical ideas on how to celebrate it today.
Reformation Sunday: Picking up where Luther Let Us Down.
What do events in 16th Century Europe offer us in 21st Century America?
Thanksgiving: Mirror Unto The Soul of a Nation
"A nation divided cannot stand," said Abraham Lincoln, paraphrasing Scripture. But with a bit of luck, some ordinary patience and understanding, and a touch of grace, it can. Here's how.

Thanksgiving: To Whom, For What?
A day of prayer, self-congratulations, or what? When the act of counting one's blessings becomes the habit of counting upon one's blessings. And what the holiday really means.
The Essence of Thanksgiving
A visitor to America from outer space in late November might conclude that we worship the turkey goddess. So what is the deeper meaning of this holiday, with its sometimes conflicting themes?
Thanksgiving Thoughts and Quotations

Thanksgiving Recipes / Cook Books
At Heaven's Gate
A meditation on the personal meaning of Advent.
The Refiner's Fire: An Advent Meditation
God is not a warm glow somewhere off in the corner of our lives, but a consuming fire.
The Date and Meaning of Christmas

The Christmas Story
As seen through the eyes of artist, Albrecht Durer, and we ourselves
The So Called War on Christmas
A report from the central front in the "war on Christmas:" New York City.
Christmas Thoughts and Quotations
Christmas Recipes / Cook Books
They Tried to Outlaw Christmas
John Gibson's "War on Christmas" is a fantasy, but this one was real.
Last Minute Christmas
Highly recommended presents you can get for a friend or loved one that will convey meaning without breaking your budget.
The Top Ten Christmas Albums
Christmas is known for its music. During the holiday season people who seldom attend flock to the churches for a performance of sacred music or to sing a few carols with friends. Why not bring the glory of the season into your own home? These CD's are sure to uplift and inspire, filling your home with joy!
Christmas is Wonderful, but is it Real?
On Being a Jew at Christmas
The commercial Christmas is as much a problem for Christians as it is for Jews according to a series of articles on the meaning of the holiday.
Why Are There Twelve Days of Christmas?
History of the Christmas Carol
Hitch Your Wagon To A Star
Epiphany: Is It A Yonder Star We Follow, or An Inner Light
Martin Luther King, Jr. Birthday
Dr. King: The Voice and the Vision
The Paradox of Valentine's Day
It's a strange holiday that combines sexuality and spirituality, romance and religion, the sacred and the secular.
Valentine's Day
"All the world needs now is love, sweet love," wrote the songwriter. But what kind of love is required for the living of these days. Some thoughts about Valentine's Day.
Prayers, Poetry, and Readings for Valentine's Day

Do Christians Make Better Lovers?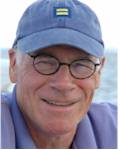 Charles Henderson
Please take a moment to let us know you were here!
Just send us an email to
If you want to talk with someone in person, please feel free to call 917-439-2305

The Rev. Charles P. Henderson is a Presbyterian minister and is the author of God and Science (John Knox Press, 1986).
A revised and expanded version of the book is appearing here.
God and Science (Hypertext Edition, 2015).
He is also editor of a new book, featuring articles by world class scientists and theologians, and illustrating the leading views on the relationship between science and religion:
Faith, Science and the Future (CrossCurrents Press, 2017).
Charles also tracks the boundry between the virtual and the real at his blog: Next World Design, focusing on the mediation of art, science and spirituality in the metaverse.
For more information about Charles Henderson.