Finding God on the Web
Bible | Movies | Hot Topics | Holidays | Humor | Gallery | Sanctuary | Sermons | Prayer | Quizzes | Communities | FAQ



Top Ten Christmas Albums




Christmas is known for its music. During the holiday season people who seldom attend flock to the churches for a performance of sacred music or to sing a few carols with friends. Why not bring the glory of the season into your own home? These CD's are sure to uplift and inspire, filling your home with joy!

This is the grand-daddy of them all. G.F. Handel put not only the Christmas story, but the entire narrative of Christ's life, death and resurrection to music. This work will keep you listening from Christmas, right on through until Easter. There are numerous versions out there. The one I like best features Kiri te Kanawa, soprano, and the Chicago Symphony Orchestra. It's on the London label.

When many people think of a Christmas Eve Service, what they probably have in mind is the Festival of Nine Lessons and Carols as sung by the King's College Choir, Cambridge, England. This album contains all the classic carols in that service and many, many more. Nobody does this better as this double album powerfully illustrates. A wonderful gift of pure inspiration!

For more than ten years this series of albums has benefited the Special Olympics and thousands of people with mental retardation. Not only does buying this album support a great cause, it brings you some winning Christmas music performed by contemporary artists. This year's album features Cheryl Crow, B.B. King, Stevie Nicks, Tom Petty and more.

If you are just starting out collecting some of the more popular Christmas music, this two disc album is a good place to begin. From Bing Cosby to Nat King Cole, from Eva Cassidy to Charles Brown and the Chipmucks. For more information and a complete listing of the tracks on both albums.




If you find collections such as A Christmas Treasury too secular, you might prefer this one. This album contains two discs of the most favorite Christmas music as performed in what has come to be know as the "praise song" style popular in many worship settings. All the selections here are specifically Christian.

6) If Every Day Was Like Christmas

By Elvis Presley. Believe it or not, Elvis Presley recorded more Christmas music than almost anyone, and he performed it better than most. This album contains some of his best.

By Emmylou Harris. This collection has become a classic since being put out first in 1980. In addition to her rendition of familiar music such as "O Little Town of Bethlehem" and "The First Noel," Harris also includes less familiar pieces such as "Angel Eyes (Angel Eyes)" written specifically for this project. Harris teams up here the likes of Linda Ronstadt, Dolly Parton, Willie Nelson and Neil Young. 

Rutter is one of the best contemporary composers of classical music. He is also a choral conductor, arranger, publisher and editor! In 1981 he founded his own choir, the Cambridge Singers, which he conducts and with which he has made many recordings of sacred choral music (including his own works), much of this on his own label, Collegium Records. He lives near Cambridge, England, but frequently conducts other choirs and orchestras around the world. If you are not familiar with Rutter, and want to get to know his music better, this is a good place to begin.

This is Charlotte Church's third album. The young soprano seemed to gain instant stardom when she recorded "Voice of an Angel" at age 13. Here she applies her remarkable talent to some of the most familiar Christmas music. Maybe Charlotte's is not literally the voice of an angel, but it is well worth a listen.






You are invited to use our search engine to see a list of the most popular Christmas albums available now from Amazon and other sellers.

Search for more popular Christmas music now.

Search for classical Christmas music now.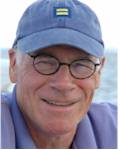 Charles Henderson
Other related and recommended sites you might want to visit:


Please take a moment to let us know you were here!
Use the mail drop to indicate your interest in being included in our free newsletter.
If you want to talk with someone in person, please feel free to call: 917-439-2305
The Rev. Charles P. Henderson is a Presbyterian minister and author of Faith, Science and the Future, published in 1994 by CrossCurrents Press. He is also the author of God and Science (John Knox / Westminster, 1986) which he is now rewriting to incorporate more recent developments in the conversation taking place between scientists and theologians. He has also written widely for such publications as The New York Times, The Nation, Commonweal, The Christian Century and others.