Finding God on the Web
Bible | Movies | Hot Topics | Holidays | Humor | Gallery | Sanctuary | Sermons | Prayer | Quizzes | Communities | FAQ



Books About Children's Prayer


Even adults who pray regularly for themselves and others find themselves tongue-tided when contemplating prayer with and for their children. To become more comfortable with the practice, these books might be a good place to shart.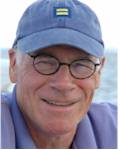 Charles Henderson
You are invited to discuss any of the topics suggested on this page at
The CrossCurrents Forum
Your comments are published here instantly

(To see the current list of topics your browser must allow Active Content)

CrossCurrents
Recent Discussions


Other related and recommended sites you might want to visit:


Please take a moment to let us know you were here!
Use the mail drop to indicate your interest in being included in our free newsletter.
If you want to talk with someone in person, please feel free to call:
The Rev. Charles P. Henderson is a Presbyterian minister
Publisher of CrossCurrents
Author of God and Science
Telephone: 917-439-2305