Finding God on the Web
Bible | Movies | Hot Topics | Holidays | Humor | Gallery | Sanctuary | Sermons | Prayer | Quizzes | Communities | FAQ



The Easter Date Calculator

Easter Sunday In Catholic, Protestant and Eastern Orthodox Traditions



Here is a list of Easter Sunday dates from 2010 to 2050. Below the list is an Easter Sunday date calculator for any year from 326 to 4099!

For more on the date, history and meaning of Easter.

Western Easters are the basis of public holidays, and are the dates celebrated by Roman Catholic and most Protestant Churches. The Orthodox dates below are based on the original calculation using the Julian calendar, converted to the equivalent date in the Gregorian calendar now in use.


~~~~~~~ ~~~~~~~~

WESTERN ORTHODOX


4 April 2010 4 April 2010
24 April 2011 24 April 2011
8 April 2012 15 April 2012
31 March 2013 5 May 2013
20 April 2014 20 April 2014
5 April 2015 12 April 2015
27 March 2016 1 May 2016
16 April 2017 16 April 2017
1 April 2018 8 April 2018
21 April 2019 28 April 2019
~~~~~~~ ~~~~~~~~
WESTERN ORTHODOX
~~~~~~~ ~~~~~~~~
12 April 2020 19 April 2020
4 April 2021 2 May 2021
17 April 2022 24 April 2022
9 April 2023 16 April 2023
31 March 2024 5 May 2024
20 April 2025 20 April 2025
5 April 2026 12 April 2026
28 March 2027 2 May 2027
16 April 2028 16 April 2028
1 April 2029 8 April 2029
~~~~~~~ ~~~~~~~~
WESTERN ORTHODOX
~~~~~~~ ~~~~~~~~
21 April 2030 28 April 2030
13 April 2031 13 April 2031
28 March 2032 2 May 2032
17 April 2033 24 April 2033
9 April 2034 9 April 2034
25 March 2035 29 April 2035
13 April 2036 20 April 2036
5 April 2037 5 April 2037
25 April 2038 25 April 2038
10 April 2039 17 April 2039
~~~~~~~ ~~~~~~~~
WESTERN ORTHODOX
~~~~~~~ ~~~~~~~~
1 April 2040 6 May 2040
21 April 2041 21 April 2041
6 April 2042 13 April 2042
29 March 2043 3 May 2043
17 April 2044 24 April 2044
9 April 2045 9 April 2045
25 March 2046 29 April 2046
14 April 2047 21 April 2047
5 April 2048 5 April 2048
18 April 2049 25 April 2049
10 April 2050 17 April 2050
Click on the + and - buttons to select a year from 326 to 4099 AD ...

If you see the word 'year' above, click here for a more basic version.




This application is Y1K, Y2K, Y3K and Y4K compliant!

---

Hint: Refresh this page to see the next Easter.

For keyboard users: Press the Tab and Shift+Tab keys to move the selection forward and backwards through the + and - buttons. Press Enter to use the selected button.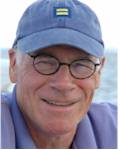 Charles Henderson
Other related and recommended sites you might want to visit:


Please take a moment to let us know you were here!
Use the mail drop to indicate your interest in being included in our free newsletter.
If you want to talk with someone in person, please feel free to call: 917-439-2305
The Rev. Charles P. Henderson is a Presbyterian minister and author of Faith, Science and the Future, published in 1994 by CrossCurrents Press. He is also the author of God and Science (John Knox / Westminster, 1986) which he is now rewriting to incorporate more recent developments in the conversation taking place between scientists and theologians. He has also written widely for such publications as The New York Times, The Nation, Commonweal, The Christian Century and others.