Easter Music: Classical
One of the best aspects of Easter is the music ... some of it among the most familiar and favorite of all time. And the churches are filled with it during this, the most important holiday of the Christian year. Further, you don't need to limit your enjoyment of this glorious music to Sunday morning or even concerts in church. Why not consider purchasing several of these albums and bring the beauty home, take it with you in your car, or iPod, and let the wonder of this season lift your spirit where ever or whenever you are in the mood.
These albums are among the most popular collections of Easter music.
Note that you can also change the key words in the search box at the bottom of this page and look for music, video or books on any topic you are interested in exploring. Enjoy! (Since the album covers take some time to load, you may need to hit the shift key on your computer and reload the page with your search results.)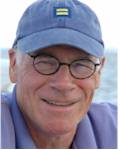 Charles Henderson
You are invited to join our Forum
and discuss any issues
pertaining to faith or the search for it.
Your comments are published here instantly.
CrossCurrents Forum
(To see the current list of topics your browser must allow Active Content)
CrossCurrents
Recent Discussions
Please take a moment to let us know you were here!
Just send us an email to subscribe to our free newsletter.

For those who prefer a form: Click here to subscribe.
If you want to talk with someone in person, please feel free to call 212-864-5436
The Rev. Charles P. Henderson is a Presbyterian minister and Executive Director of
CrossCurrents.
He is the author of God and Science (John Knox Press, 1986).
A revised and expanded version of the book is appearing here.
God and Science (Hypertext Edition, 2005).
He is also editor of a new book, featuring articles by world class scientists and theologians, and illustrating the leading views on the relationship between science and religion:
Faith, Science and the Future (CrossCurrents Press, 2007).
Charles also tracks the boundry between the virtual and the real at his blog: Next World Design, focusing on the mediation of art, science and spirituality in the metaverse.
For more information about Charles Henderson.