Finding God on the Web
Bible | Movies | Hot Topics | Holidays | Humor | Gallery | Sanctuary | Sermons | Prayer | Quizzes | Communities | FAQ



How Much Will My Funeral Cost?

The major costs of a funeral are the charges billed by the funeral home for a casket, for cremation, for the use of a parlor for viewing of the body, and related costs. These charges can range from $5000 to $10,000.

There are some more modest expenses associated with having a funeral service in a church. These may include:

An honorarium for the minister, organist, or other musicians.
Some churches require a payment for the sexton or custodian who prepares the sanctuary for the service.
Flowers in the sanctuary can also be costly, but these are optional.
If the deceased was not a church member, an additional charge for the use of the sanctuary may be required.

In practice, the cost of holding a funeral in a church might well be limited to less than $1000. Note, that many ministers understand the financial pressures involved with the funeral. Some have special arrangements with funeral director and can be helpful in negotiating with these professionals to keep your costs within reason.

For more help on planning for a funeral or memorial service.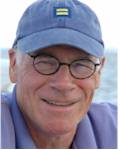 Charles Henderson
Other related and recommended sites you might want to visit:


Please take a moment to let us know you were here!
Use the mail drop to indicate your interest in being included in our free newsletter.
If you want to talk with someone in person, please feel free to call: 917-439-2305
The Rev. Charles P. Henderson is a Presbyterian minister and author of Faith, Science and the Future, published in 1994 by CrossCurrents Press. He is also the author of God and Science (John Knox / Westminster, 1986) which he is now rewriting to incorporate more recent developments in the conversation taking place between scientists and theologians. He has also written widely for such publications as The New York Times, The Nation, Commonweal, The Christian Century and others.