Finding God on the Web
Bible | Movies | Hot Topics | Holidays | Humor | Gallery | Sanctuary | Sermons | Prayer | Quizzes | Communities | FAQ



Too Hot to Handle

Recommended Books For Progressive Christians and Others



God's Troublemakers: How Progressive Women of Faith Are Changing the World
A remarkable new book documents how 11 amazing women are changing the world. This is a book about progressive women who are innovative leaders in the public arena. Christian, Jewish and Muslim, they are spiritual entrepreneurs, who have invented organizations or movements to repair the world. This book claims space for progressive forms of religion in an era dominated by the Religious Right. Their compelling stories make this a page-turner. But more important, you will want to share their hope of transformation and the lessons in leadership they offer for all of us.


Meeting Jesus Again for the First Time: the Historical Jesus and the Heart of Contemporary Faith
Marcus Borg's short book on Jesus begins where many college students leave off ... with real questions about Jesus that often become the reason for rejecting Christianity entirely. Borg presents a view of Jesus that will appeal to those who want to get beyond the doubt and into a deeper, more thoughtful faith.


The Battle For God
Karen Armstrong's discussion of fundamentalist movements within Christianity, Judaism and Islam pre-dates the Sept 11 terrorist attacks. But those who seek an understanding of the causes of that tragedy will find much in this book to commend it. One of Armstrong's most telling points is that Christian fundamentalists have much in common with extremists within both Islam and Judaism.





The Human Being: Jesus and the Enigma of the Son of Man
Walter Wink's ground breaking book on Jesus will punch some large holes in preconceptions held by Christians and non-Christians alike. As Wink points out, Jesus avoided referring to himself as Messiah or Son of God, preferring "the Son of Man," or "the truly human one." This book is highly recommended for those interested in a view of Jesus very different from the one codified in centuries of church dogma.

Terror in the Mind of God: The Global Rise of Religious Violence
Mark Juergensmeyer explores the fascinating question: "Why is religion so often associated with violence?" He looks at specific examples, taking the reader very close to the hearts and minds of those religious activists, who have recently resorted to violence as a means of advancing their cause. As this book makes abundantly clear, Osama bin Laden is only one small part of the problem.

A New Religious America : How a Christian Country Has Now Become the World's Most Religiously Diverse Nation
Diana L. Eck directs the pluralism project at Harvard and has done more than anyone to document the rapidly changing religious landscape in America. In fact, as Diana Eck explains, the religious migrations of the twentieth have changed the character of American culture profoundly, and these changes will become even more pronounced in the future.





A New Christianity for a New World : Why Traditional Faith Is Dying & What Should Take Its Place
John Shelby Spong, retired Episcopal Bishop, is in no way retiring. In fact, he has probably sparked more controversy than any other church official within a mainline denomination. Spong's views on the Bible, human sexuality, and basic Christian beliefs may shock conservative readers. Here he takes on some of the most basic Christian doctrines, and finds them in need of radical revision. 




The Executed God
Mark Lewis Taylor teaches at Princeton Theological Seminary, perhaps an unlikely place to launch as strong an attack upon the capital punishment system as this. Taylor argues that it is both ironic and hypocritical for Christians to support the very system of punishment that resulted in the death of the Savior. Further, at a time when this nation is waging a war against terrorism, the death penalty may, itself be, one of the most egregious examples of state sponsored terrorism in the western world.




God's Politics: Why the Right Gets It Wrong and the Left Doesn't Get It
While the religious has hijacked the language of faith to prop up its political agenda, the left hasn't done much better, largely ignoring faith and continually separating moral discourse and personal ethics from public policy. While the right argues that God's way is their way, the left pursues an unrealistic separation of religious values from morally grounded political leadership. Jim Wallis is the founder of Sojourners, a nationwide network of progressive Christians working for justice and peace.





Beyond Belief: The Secret Gospel of Thomas
Shortly after Elaine Pagels' two-and-half-year-old son was diagnosed with a rare lung disease, the Princeton religion professor found herself drawn to the church again for the first time in many years. In Beyond Belief: The Secret Gospel of Thomas Pagels wrestles with her own faith as she struggles to understand when--and why--Christianity became associated almost exclusively with the Trinitarian doctrine of the fourth-century Nicene Creed. In her exploration, she uncovers the richness and diversity of early Christianity. At the center of her book is an early Christian document, The Gospel of Thomas (rediscovered in Egypt in 1945); it reflects the view that Jesus is not God but, rather, a teacher who seeks to uncover the divine light in all human beings. But its "secret teachings" were driven underground by early church fathers, emerging once again in the work of Pagels and other contemporary scholars. As Pagels argues, the rediscovery of documents like the Gospel of Thomas may transform our understanding not only of early Christianity, but of the Christian faith itself.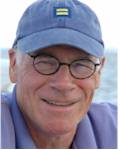 Charles Henderson
Other related and recommended sites you might want to visit:


Please take a moment to let us know you were here!
Use the mail drop to indicate your interest in being included in our free newsletter.
If you want to talk with someone in person, please feel free to call: 917-439-2305
The Rev. Charles P. Henderson is a Presbyterian minister and author of Faith, Science and the Future, published in 1994 by CrossCurrents Press. He is also the author of God and Science (John Knox / Westminster, 1986) which he is now rewriting to incorporate more recent developments in the conversation taking place between scientists and theologians. He has also written widely for such publications as The New York Times, The Nation, Commonweal, The Christian Century and others.