Finding God on the Web
Bible | Movies | Hot Topics | Holidays | Humor | Gallery | Sanctuary | Sermons | Prayer | Quizzes | Communities | FAQ


What is the Difference Between a Funeral and a Memorial Service?

A funeral service is normally thought of as one where the body is present in the sanctuary. As a practical matter this means it will take place within a very few days of death. A memorial service is one that takes place after burial or cremation. A memorial service can be held several weeks or even months after death, allowing much more time for planning.

In recent years memorial services are more common than funerals. Part of the reason for this is the complexity involved in bringing people together across great distances on short notice.

For a guide on planning a funeral OR memorial service ...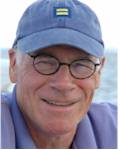 Charles Henderson
Other related and recommended sites you might want to visit:


Please take a moment to let us know you were here!
Use the mail drop to indicate your interest in being included in our free newsletter.
If you want to talk with someone in person, please feel free to call: 917-439-2305
The Rev. Charles P. Henderson is a Presbyterian minister and author of Faith, Science and the Future, published in 1994 by CrossCurrents Press. He is also the author of God and Science (John Knox / Westminster, 1986) which he is now rewriting to incorporate more recent developments in the conversation taking place between scientists and theologians. He has also written widely for such publications as The New York Times, The Nation, Commonweal, The Christian Century and others.