Finding God on the Web
Bible | Movies | Hot Topics | Holidays | Humor | Gallery | Sanctuary | Sermons | Prayer | Quizzes | Communities | FAQ



The New Oxford Annotated Bible

Among the best Bibles for reading, study or meditation


The New Oxford Annotated Bible is one of the best available. It features introductory essays by world class scholars; excellent footnotes and maps. Whether you are reading alone or joining a study group, you'll be amazed how much this volume helps. The team that put this Bible together is first rate and this edition is the standard for biblical scholars. The text is that of the New Revised Standard Version which is the gold standard among translations. I use it every day. A good overall introduction by Bruce Metzger places this translation in perspective and summarizes as follow:

This new version seeks to preserve all that is best in the English Bible as it has been known and used through the years. It is intended for use in public reading and congregational worship, as well as in private study, instruction, and meditation. We have resisted the temptation to introduce terms and phrases that merely reflect current moods, and have tried to put the message of the Scriptures in simple, enduring words and expressions that are worthy to stand in the great tradition of the King James Bible and its predecessors.

For access to the full text of the New Revised Standard Version of the Bible

But nothing can beat having a volume like this in your home. So I've included a link to Amazon.com so you can order one today.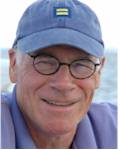 Charles Henderson
Other related and recommended sites you might want to visit:


Please take a moment to let us know you were here!
Use the mail drop to indicate your interest in being included in our free newsletter.
If you want to talk with someone in person, please feel free to call: 917-439-2305
The Rev. Charles P. Henderson is a Presbyterian minister and author of Faith, Science and the Future, published in 1994 by CrossCurrents Press. He is also the author of God and Science (John Knox / Westminster, 1986) which he is now rewriting to incorporate more recent developments in the conversation taking place between scientists and theologians. He has also written widely for such publications as The New York Times, The Nation, Commonweal, The Christian Century and others.